WICKED SMART AND VERY GOOD LOOKING
We help employers optimize their recruiting efforts, their brands and content
so they reach, engage and hire the best talent faster than the competition.

Optimization can be very powerful if done correctly.  Fortunately, we really know what we're doing.  As a matter of fact, we started the whole job optimization thing when we built the first version of OptiJob over ten years ago.  OptiJob is much more powerful now, but the high-performance optimization core continues to drive the entire platform.  Our goal is simple – we make your jobs visible so candidates can find you, once we do that everything gots a whole lot easier.
It all started with a simple idea…
That everyone should be able to easily find real jobs from actual employers online without being slammed by job boards. Job boards continue to dominate over 90% of job seeker search traffic, corralling millions of job seekers every day, driving a wedge between the candidate and employer.
We understand the job board business model, we owned a few in our day.  Job board success is predicated on two things: job seekers and jobs, your jobs, without them there is no business. We saw the writing on the wall, so we created our search, social and mobile optimization platform which we named OptiJob.  At its core, OptiJob enables employers' career sites and job postings to be ranked favorably in search engine result pages (SERPS) providing job seekers with a direct path to the employer. Job opportunities are easily distributed and available on social networks, and our responsive platform ensures a seamless candidate experience on any device. OptiJob now powers hundreds of employer career sites driving millions of job seekers from search engines, social networks and mobile devices directly to our clients each month.
Our team is made up of a unique group of search, social, mobile media, HR and analytics geeks dedicated to giving our clients the tools needed to reach, engage and hire top talent – ahead of the competition.  We're driven by outcomes, the positive kind and we love making them happen.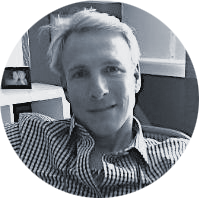 CHRIS AMATO
CHIEF EXECUTIVE OFFICER & PRESIDENT
Chris is the President & CEO of OptiJob, the only on-demand search, social, and mobile optimization platform for corporate career sites and recruiting teams.  OptiJob elevates the prominence of employer career sites in search results, social networks and mobile devices by optimizing their existing content, application processes and powerful employment brands.
Prior to OptiJob, Chris founded Career Innovations, a privately funded employment marketing start-up in the Healthcare, Pharmaceutical and Biotechnology industries.  Career Innovations experienced rapid growth which enabled Career Innovations to acquire competitor BioSpace based in San Francisco from Versant and Sequoia in early 2003. BioSpace was the most popular and active online community for Biotechnology, Pharmaceutical and Clinical Research professionals.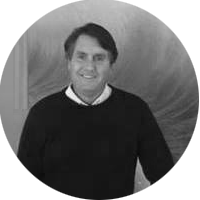 MICHAEL KERN
COO
Michael joined OptiJob in 2010 as National Sales Director and was promoted to Vice President of Sales Operations in 2012. Michael now COO,  is responsible for OptiJob operations activities including sales and marketing, online strategy, sales training and strategic partnerships.
Michael has spent more than 20 + years in sales and marketing, human resources and technology. Prior to his current role, Michael has held several management positions including Director of Sales at Qwest Communications, Vice President of Sales at One Connect,  Executive Vice President of America's Internet Machine and Vice President of Sales and Operations for Amnex Telecom.
Michael graduated with a Bachelor of Science degree in Business Administration from Lynn University in Boca Raton, FLorida. He is involved in several charity and community organizations and sits on the board of local commissions.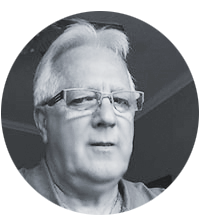 DON KRAFT
Senior VP of Technology
Don Kraft joined OptiJob in 2010 as Vice President of Technology after spending more than 10 years at BioSpace and Career Innovations in senior technology roles including Senior Product Architect and Head of Applications Development.
Don is responsible for ensuring OptiJob's systems, applications and services meet the highest standards, and manages all aspects of production operations and customer support.  Don manages all aspects of OptiJob's SSM Platform, and all software development activities including: SQL, C#, PHP, Java, all mobile apps and APIs.
POWER RECRUITING
Everything you need to reach, engage and hire the best talent faster than the competition.
Schedule Demo